NASA Spotlites videos are short (90-120 second) student-produced videos designed to address science misconceptions. The videos are used within classroom-ready 5E lessons that utilize interactive technologies. Lessons foster conceptual change and deeper understanding of scientific vocabulary.
Sun's Position
Students will explain why the location of where the sun appears during sunrise and sunset changes over the year. Through watching a NASA Spotlite video and follow-up class discussion, and building an understanding of the vocabulary through a collaborative activity, students will be able to explain how the tilt and movement of Earth determines the path the sun travels during different seasons. Now Showing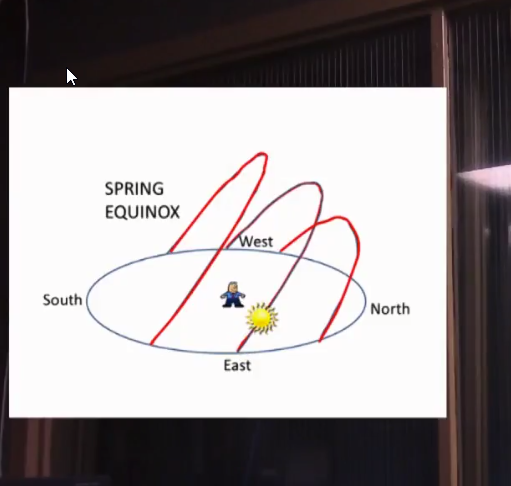 NASA Spotlite Sun's Position with Spanish Insert
Dual-language video format provides science content by native Spanish-speaking students from the Virginia Latino Higher Education Network. Student producers address the misconception that the sun rises and set in the same position every day.
Related Sun's Position Videos