NASA Spotlites videos are paired with interactive lessons and subject matter expert interviews to offer real-world connections.
Teachers may use the NASA eClips Spotlites Video Design Challenge to increase their students' science literacy and communication skills. From research, to script, to screen, students build their own understanding of the science concept through creative video representations. This project may be used by digital media, science, and English teachers as an authentic, interdisciplinary task.
Density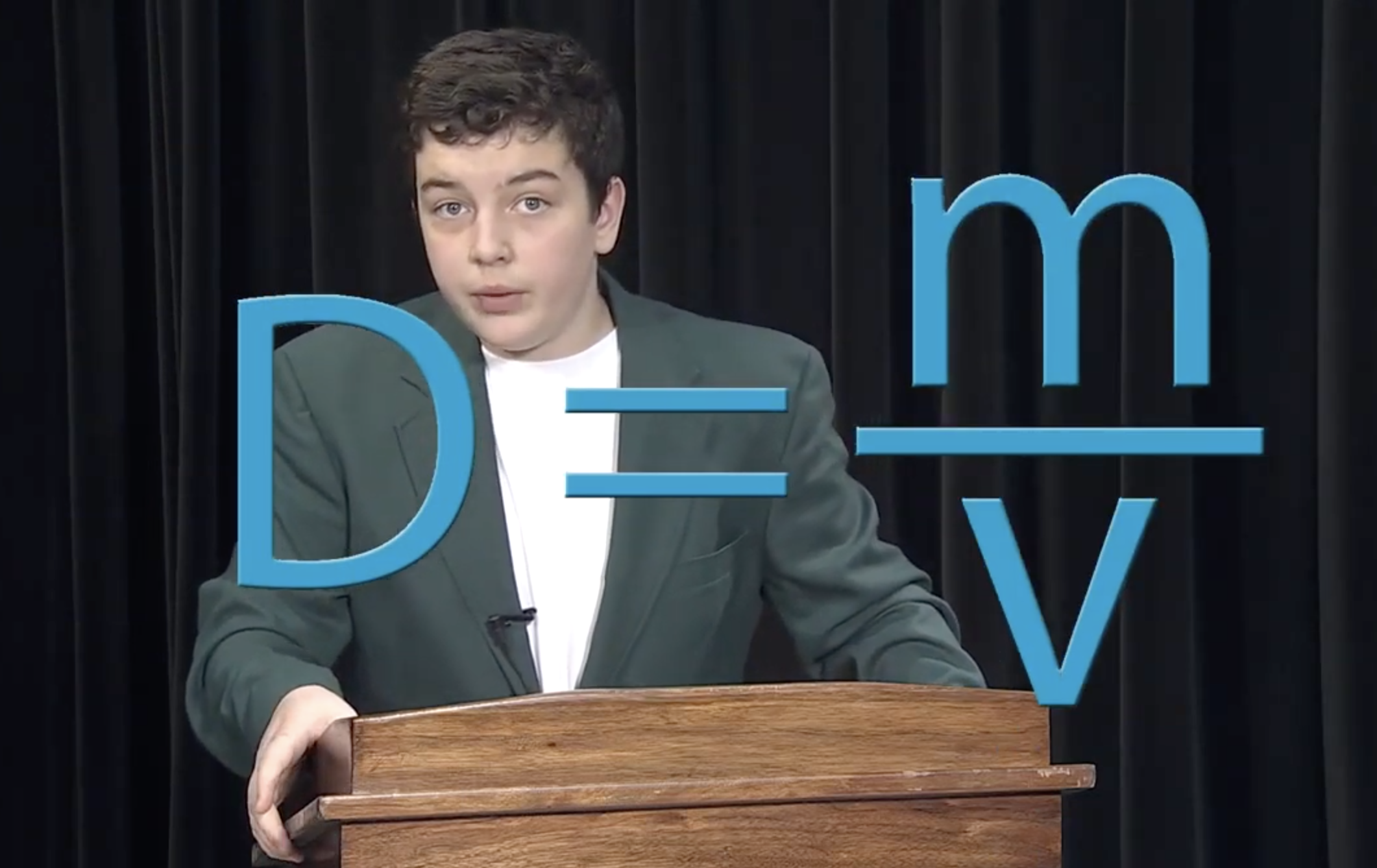 Density
Students often have a difficult time understanding that the density of a material is not dependent on the amount of the material.
Now Showing
NASA Spotlite: Density
Student producers from Arlington Public Schools in Arlington, Virginia, confront the misconception that density of materials is dependent on the amount of material present. For example, the density of a small piece of a particular mineral is not the same as the density of a larger sample of that same mineral.